An update to Google images may be why you are receiving more traffic to your website from image search. The update could also be a potentially easy way for you to drive new traffic.
New Feature in Image Search
Yesterday, Google announced a new feature in image search on mobile – the new feature will add more context to individual images by providing additional information, pulled from Knowledge Graph.
Displayed underneath photos, the knowledge panels are pulled from a variety of sources and present another opportunity to drive traffic to your own website.
Before being launched yesterday, the new feature has been tested for a couple of weeks. Here is what it looks like: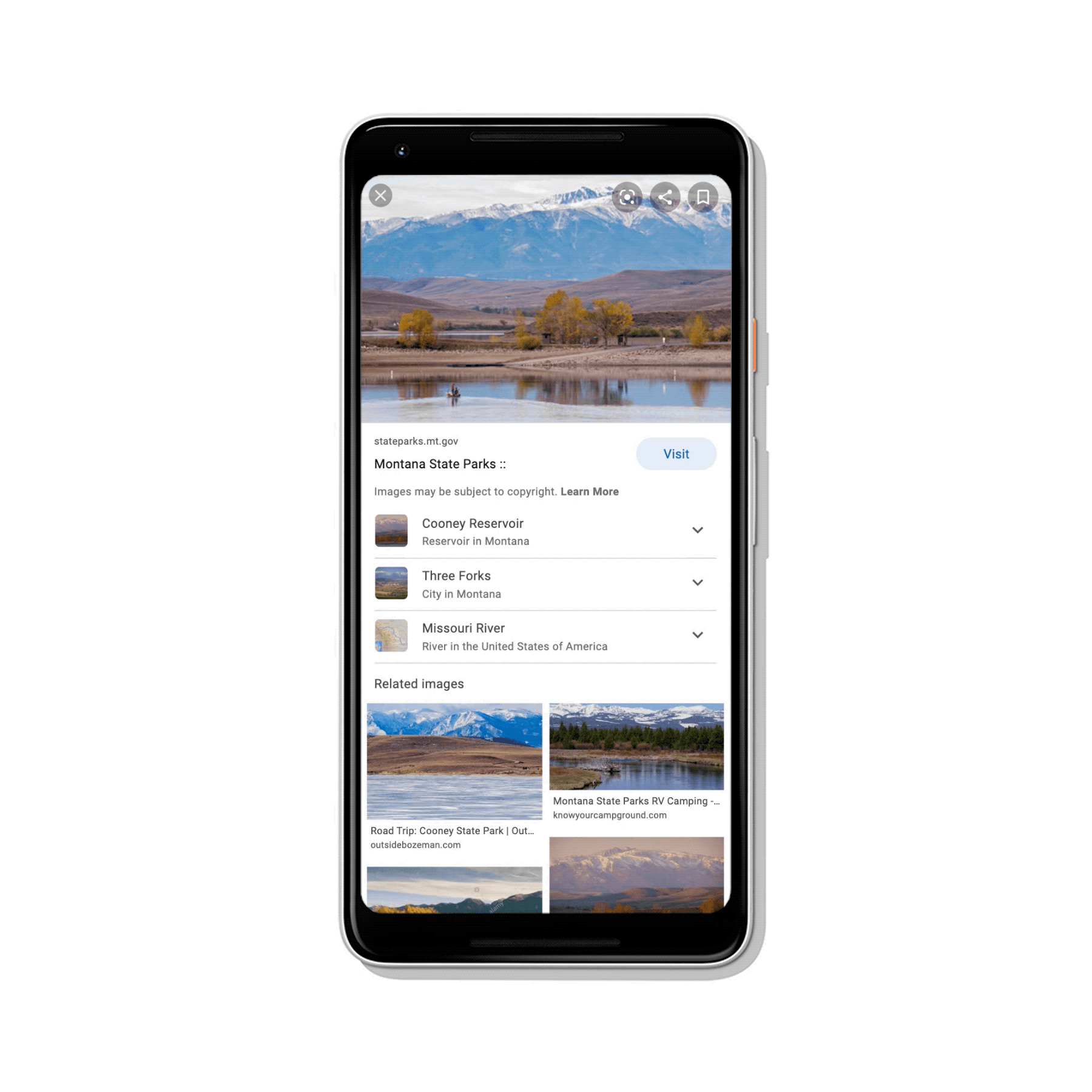 As you can see, when you click on an image you searched for, Google will now display information related to the original image. The related information displayed in a drop-down menu will help searchers take a deeper dive into their chosen topic.
As mentioned, the new panels will be pulled from a variety of sources, using Knowledge Graph – Googles powerful information linking engine.
What Does This Mean For Site Owners?
Potentially, not a lot but for some, it could present a good opportunity.
As reported by Search Engine Land, site owners could already be observing increased traffic without doing any extra work. These site owners will already have information within the Knowledge Graph and are now starting to see the rewards.
As observed by Search Engine Journal, getting your information to be pulled through Knowledge Graph isn't exactly easy and it does sometimes seem like the majority of the information featured in panels comes from Wikipedia.
But, as SEJ point out; "there are over 500 billion facts about five billion entities in the Knowledge Graph – they can't all come from Wikipedia."
Site owners are able to submit information to the Knowledge Graph by claiming a knowledge panel but it's not something everyone can do – you either have to be an entity featured in a knowledge panel or represent one.
SEJ think it's worth pointing the new Image Search update out to website owners as "low hanging fruit" for those who can claim a knowledge panel but haven't done so yet.
If you haven't already – claiming the knowledge panel for your business is essential. Doing this drastically increases your chances of being shown as 'related information' to searchers on image search.
For a great guide to Knowledge Graphs and how you can maximise your chance of being included, read this guide.
Our Thoughts
More information for web users can only be a good thing. Related Knowledge Panels underneath images will provide even more context and make it easier for users to read additional information about something they're interested in.
For site owners, it's another incentive to ensure you're regularly publishing relevant content that people want to see.
For now, the update only applies to mobile search in the US but you can expect it here in the UK soon.